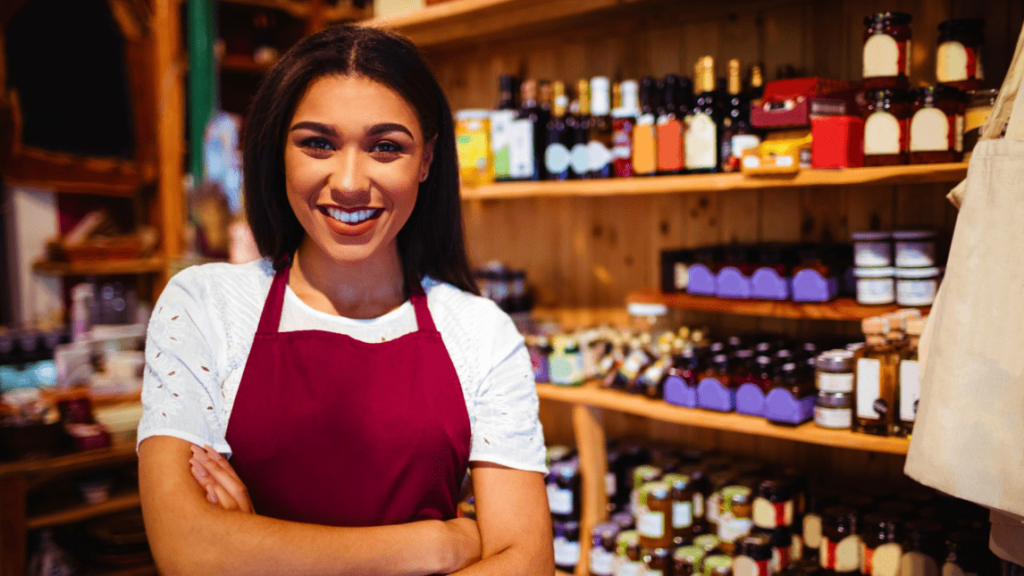 As we go ahead with our lives amidst the pandemic some things are becoming clearer. The coronavirus is not as fatal as SARS even though the transmission rate is higher and the impact it has on every retailer is varying based on the country, category, and customer mix.

According to McKinsey's March 16 briefing note, delayed recovery or a prolonged contraction are the two scenarios which are most likely. Food retailers should therefore be one step ahead and be prepared so that they can act quickly.
This article focuses on the six steps food retailers can take to serve food and essential items worldwide, unhindered.
Protection for employees and customers
Food retailers should go that extra mile to protect their on-field staff like cashiers, shelf stockers, drivers, warehouse workers, etc by stepping up the frontline hygiene and also reducing human contact as much as possible. This can be achieved by adopting methods like self-checkout, reducing cash transactions, stocking shelves after store hours, and contactless delivery.

Employees should be given extra care by providing them with sick leave for affected employees, free testing, and staying at home for those who feel ill. Food retailers should also brace themselves for emergency situations and be in a position to be able to quickly hire additional workforce if required. Retailers should also show empathy towards customers like how retailers set aside a specific time exclusively for the elderly and also provided food and essential items to the needy and frontline workers.
Make sure of business continuity
The challenges have increased for food retailers with a surge in eCommerce business demand by 700%. Still, they have to maintain business continuity. They need to listen to the needs of the customers and use this data to improve operations. For instance, some retailers had to modify space allocations to meet the surging demands of toilet papers and hand sanitizers. While some converted their selected stores to click and collect models to assure safety for customers and employees. Retailers should plan things out with the local government, suppliers, employees, and service providers and develop norms to operate during these tough times
Get a hang of things locally
The consumer demand is varying and differs across countries and categories. For instance, convenience stores are not getting that much sales whereas e-commerce players are seeing businesses like never before ( 700% increase) and are struggling to fulfill orders.

Therefore it is essential that food retailers are aware of what is happening at a local level so that they can take action swiftly. To curb any unprecedented situation many retailers are setting up a virtual nerve center to plan, control, stabilize stakeholder management, acknowledge primary threats immediately, and eliminate the root causes of the threats.
Similarly, retailers are adjusting their payment cycles to manage the cash flow efficiently.
Strike the right balance between demand and supply
There has been a major shift in demand patterns with the pandemic and is creating an imbalance in the supply chain as is indicated in the graph below.
Credits: McKinsey & Company
The graph clearly indicates that along with going that extra mile to fulfill critical steps in the supply chain and meet customer demands, equal emphasis should be given to managing consumer demand proactively. To achieve this you can consider taking a look into your marketing and promotional calendar and make necessary adjustments there like decreasing the promotion intensity of certain select categories to iron out unexpected peaks in the supply chain. Make it a practice not just now but in the future also.
Change your business model to a one that is more tech-enabled and future proof
Make your business model more tech-enabled in order to be future proof. Like for example, you can think of making your stores a seamless no checkout model. Automate replenishment. Integrating Machine Learning in your supply chain to forecast abnormalities faster and rectify them. In merchandising, are you introducing more private labels with an expanded but predominantly local supplier mix. In e-commerce, you can think of developing a scalable technological backbone and delivery network that can be flexed up and down as required.
Reshape your structure for a better ecosystem including M&A
Think of mergers and acquisitions (M&A) as an avenue to expand your footprints and to find new franchise models. Try to find companies that you could potentially partner with and which will help you grow while also helping your partners to keep their operations active. This is the right opportunity for companies that are cash-rich and growth poor to restart their strategic moves.
Conclusion
Food retailers have a significant role to play around the globe for the health and well being of the people. The current crisis shall surely pass but how you have handled the situation presently will play a deciding factor for the growth of your enterprise in the future. The steps mentioned above will help you to navigate the current situation successfully and also to grow your business in the future.